A Loved One Has Died & We're Here To Help.
We understand how stressful a loss can be. We're dedicated to helping you through this stressful time with a simple, easy process that takes the burden off of you.
Prices as low as $895

Low cost cremation & funeral price packages

Easy-to-arrange cremation & funeral services
How do I plan a cremation?
We offer our deepest condolences on your loss. We understand the grief and stressful time this is for family and friends. Our caring staff has helped thousands of families through these times with a simple process that takes the burden off you.
Our Promise
Our promise is to provide families the most affordable cremation and burial services in their area. Our staff is comprised of dedicated, caring professionals from cremation planning, funeral, and health care services with countless years of taking care of families in their time of need—the passing of a loved one.
Immediate need cremation & funeral services

Low cost cremation & funeral price packages

Easy-to-arrange cremation & funeral services

Environmentally-friendly services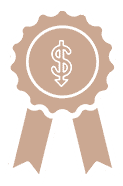 Low price guaranteed
With cremations starting at $895, on average our cremation services are 10% less than local competitors. We guarantee that our prices are the lowest of any cremation and funeral services provider in Southern California and Phoenix.

Happy Clients


"Everyone here helped me through a difficult time after my father in law battle with cancer. I pre-arranged everything and made some changes along the way. Every time I called I got my questions answered and all the information about my options. Very professional and caring. The cost was very reasonable."


"My mother was brought to be cremated at Accu-Care. Chris made my sister and I feel so comfortable and less stressed about the whole process. Very thorough in details and answered all our questions/concerns. Kept us updated by phone and email as well. Pricing is more than fair considering all the options offered.I would totally recommend this place based on the professional service we received from Chris."

Our experienced, caring staff is available 24/7 to answer all your questions.